Challengers 20,000!
The media device settings have changed. If you can't hear the sound, check your PC settings.
You can play using the keyboard!
Game progress is reset when you leave the page.

↑

Climb Up

←

Move Left

→

Move Right

↓

Climb Down

X

Jump

Z

Shoot

shift

Pause

enter

Change Weapon
By connecting a gamepad, you can switch the input devices that are used by each player.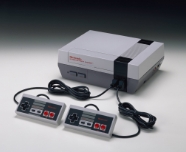 Nintendo Entertainment System
Action
1987
It's Mega Man versus the powerful leaders and fighting forces of Monsteropolis - that strange multi-faceted land of robot-like Humanoids.