CAPCOM NEWS
Events
2023/11/01
Capcom's 40th anniversary design is now available as official Capcom apparel on Amazon!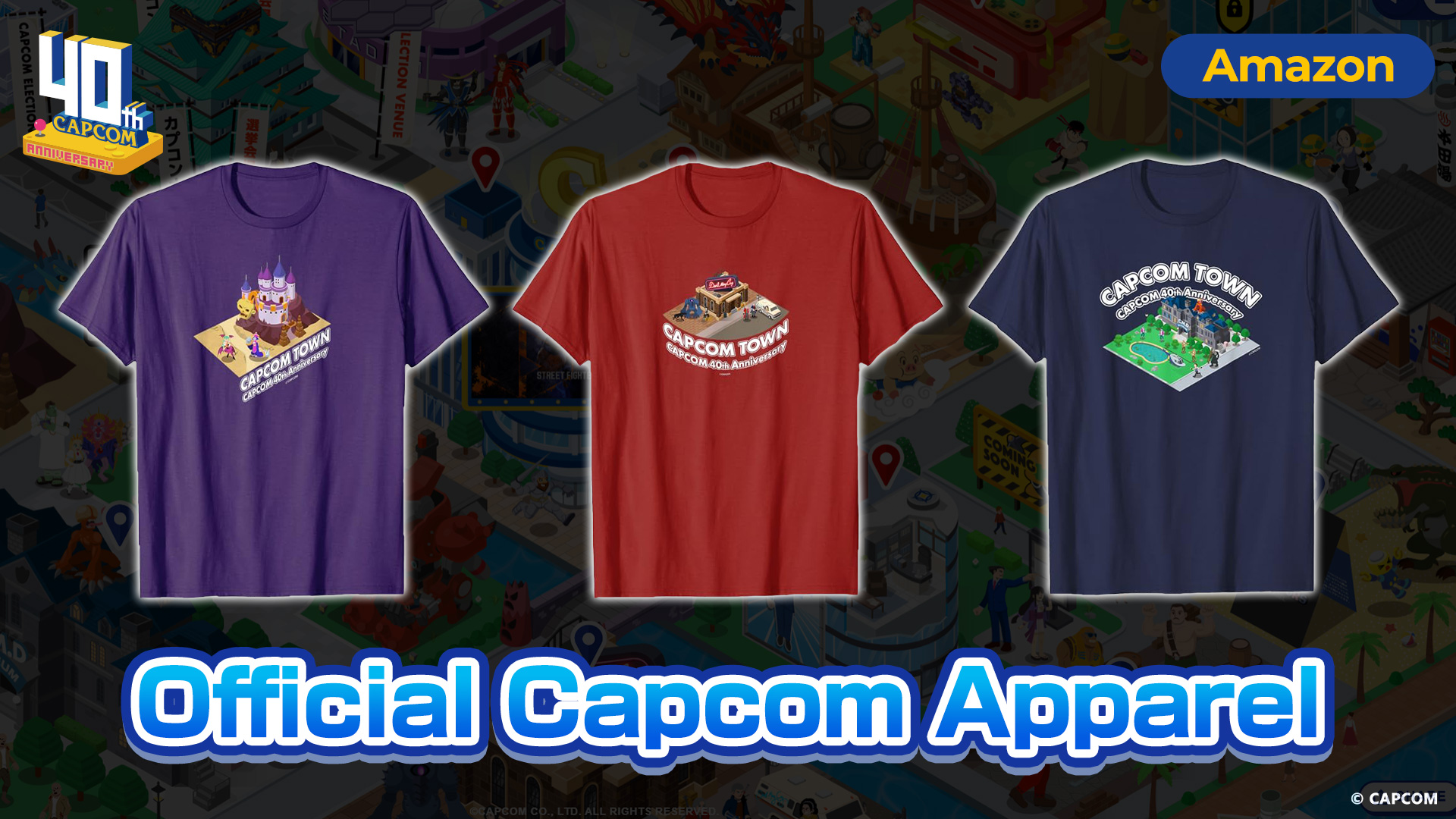 The official Capcom new apparel now available on Amazon that features the designs of Devil May Cry series, Darkstalkers series and Resident Evil series from the "Capcom Town" MAP! The designs are suited for daily use and those come in a wide variety of colors, so try out your favorite colors!
・Note that this product may not be available in your area. Please check the official Amazon website in your area for details on availability.