On June 11, 2023, Capcom celebrated its 40th anniversary. Thank you for all of your love and support over the years! To help commemorate our 40th anniversary, today we're launching Capcom Town, the ultimate digital tourist destination. In addition to looking back on 40 years of Capcom history, the site includes various features for you to enjoy. We plan to update the site with new content on an ongoing basis, so be sure to check for regular updates. Have fun!
The Museum has approximately 500 pieces of artwork and development materials to view!
In the Museum, we have prepared around 500 items covering original drawings and development materials from Capcom games, as well as highlights from the company's 40 year history. The Museum includes permanent displays for the Monster Hunter, Resident Evil, Street Fighter, Devil May Cry, Mega Man, Ace Attorney, and Ghosts 'n Goblins series. We also plan to include other series and game titles as special exhibits, so keep an eye out for what's new!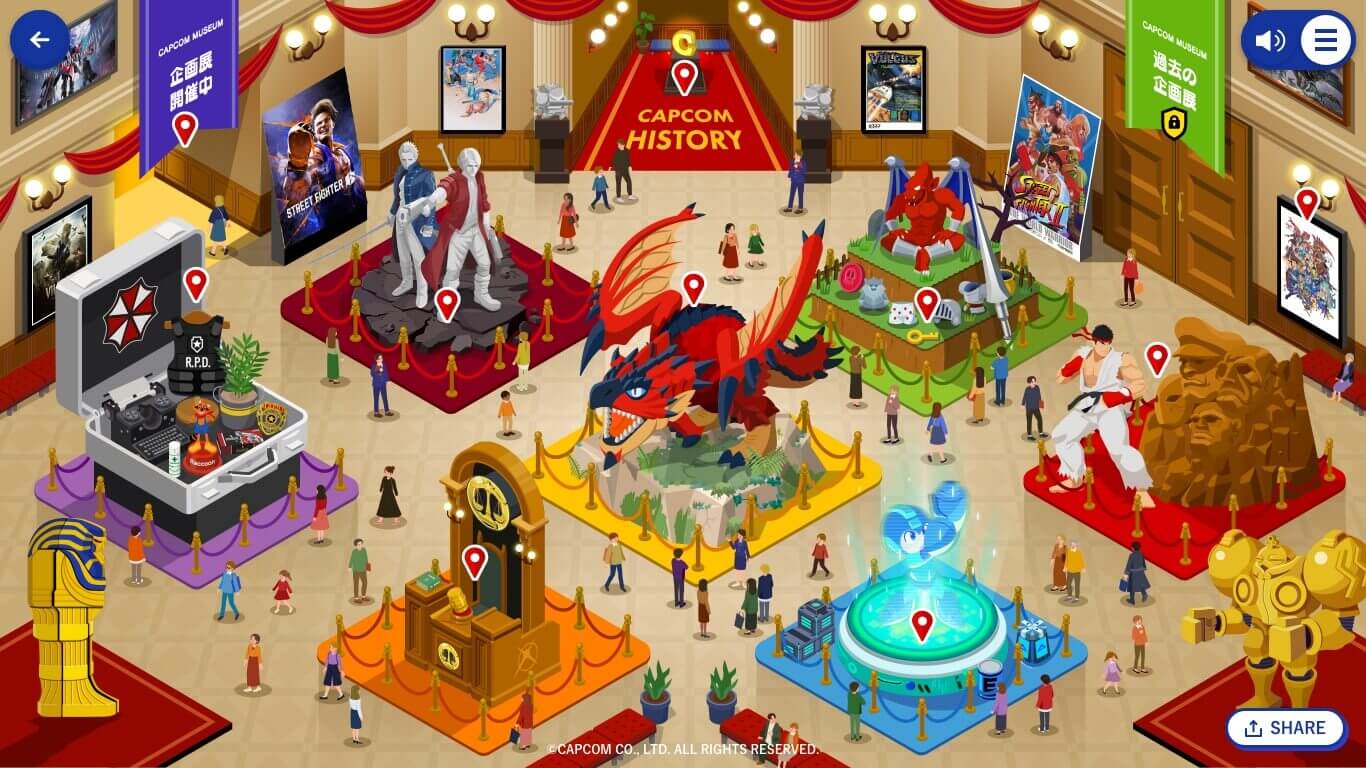 Announcing the first round of the Capcom Elections!
Capcom Elections is a new feature that asks Capcom fans from around the world their opinions of on various topics. The inaugural round asks, "Which is the definitive special move in Street Fighter II?" A) Hadoken. B) Shoryuken. We have special gifts for those who participate, so make sure to cast your vote. We're looking forward to seeing the results!